About Us
Nine Lives Theatre Company is a performing arts school run by working industry professionals. We believe in bringing quality training to all students no matter what age or ability, whether you're just starting out or have been performing for years, there's something for everyone.
We offer a range of classes in all disciplines of performing arts, from dance to film. We want all of our students to gain an understanding and complete grounding one what it's like to perform for a living. We don't just offer classes though, we do various performances throughout the year. We have our annual showcase, Christmas shows; a pantomime style show and a variety performance, we take part in community events throughout the town, performing publicly, and at the end of the year we screen the films we have worked on at The Luxe Cinema in a red carpet style event. We are always expanding and finding new routes to go down. All students will get to perform in professionally produced productions and even sometimes alongside professionals
Our Staff
The staff at Nine Lives are all working professionals within the stage and screen industry. They all have experience of what it's like to have a career in performing arts. We find this is incredibly helpful when advising students what steps to take if this is something they wish to pursue as well as giving everyone a taste of what it's like in the industry. We believe the experience gained when working in this profession is indispensable to anyone taking classes in performing arts.
Michele Larkin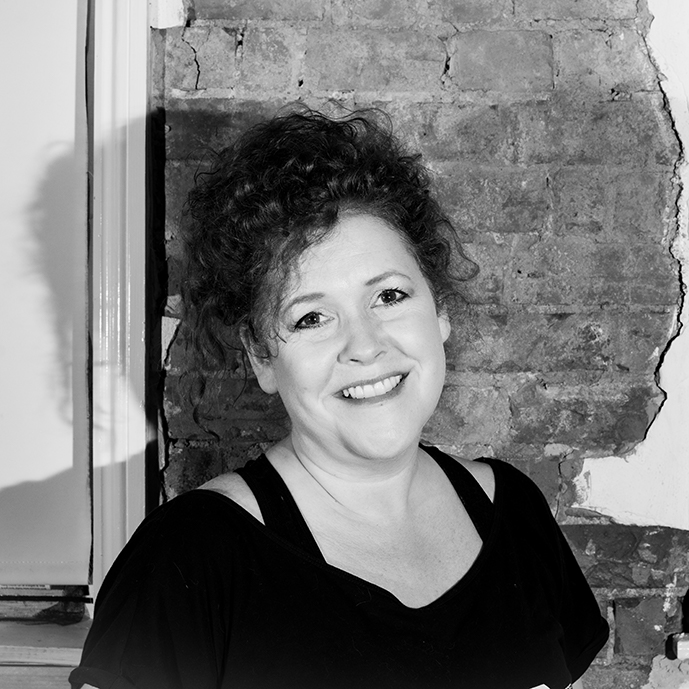 Michele is an BA(Hons) graduate of Rose Bruford College of Theatre and Performance and has been working in the entertainment industry most of her life. Starting her career as a dancer she quickly moved to fronting a Rock outfit in the 80's to Cabaret and the Stage as both supporting and leading roles in Musicals and Panto. An accomplished singer and musician Michele has always been busy engaged in the art of making people happy. As well as performing Michele is a renowned writer, director and choreographer and tutor. Michele reopened Nine Lives Theatre Company in September 2015.
Annie Larkin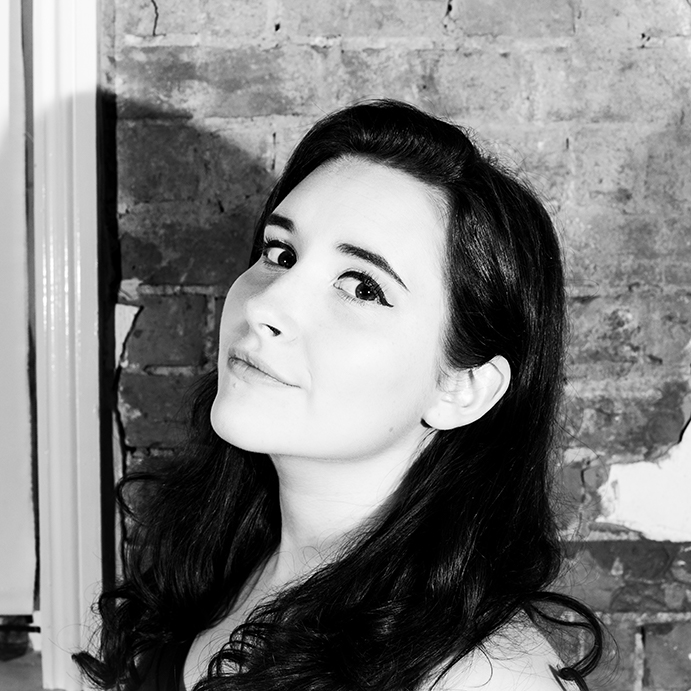 Annie is a trained actor and dancer who has worked professionally on stage and screen for the past 11 years. She began her training with Nine Lives Theatre company back in 2008 in Musical Theatre. From there she went on to train at Cambridge School of Visual and Performing Arts where she studied Classical and Contemporary Acting and Contemporary dance. During her time there she was taught by various professionals working in the industry and teachers from RADA. Annie began training in dance at the age of 3 and has gained various grades in ballet and tap from exam boards such as RAD and ISTD. She has taken in many lead roles in short and feature films, and is currently preparing to tour the plays The Last Crumb and The Empty Stage later this year.
Katrina Mason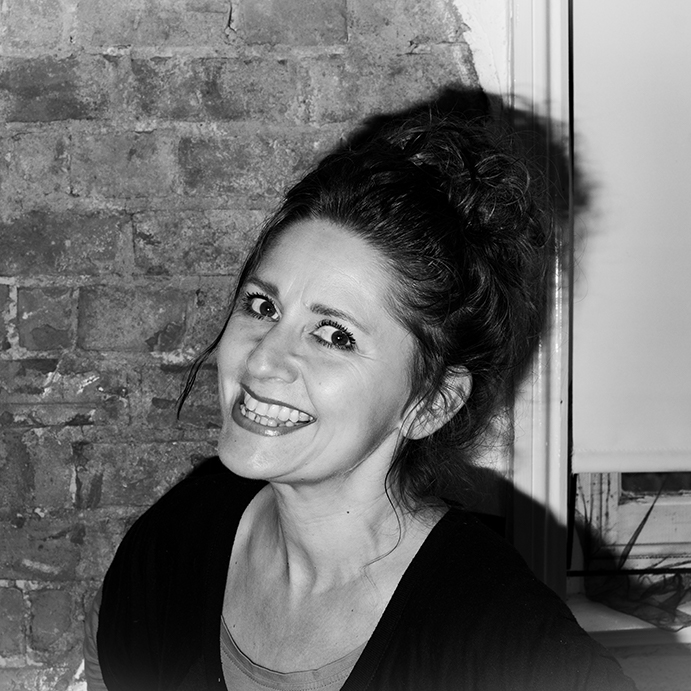 Katrina's comedy acting and improvisation skills were first acknowledged aged 12, when the teacher that she was mimicking walked in the classroom. Instead of a detention, the teacher encouraged her to perform to the whole school. No stranger to the stage, Katrina jumped at the chance; the only teachers slightly offended being the ones she hadn't mimicked. This sparked a love of observing characters, making an audience laugh, and an appreciation for teachers that saw beyond the curriculum.

A lifetime of performing in musicals and plays, Katrina always relishes truly inhabiting the characters in lead and supporting roles alike. From dancing – ballet, tap, jazz, gymnastic, TV work, singing and playing saxophone in bands, home and abroad – rock, pop and originals – to, writing musicals, novels, comedy sketches and short films, Katrina adores every chance to observe, create, write and perform. No stage too big or too small, from Wembley Arena to Crossroads Motel.

Having taught musical theatre at the College of West Anglia and now enjoying tutoring privately in piano, singing, 11+ and primary academic support, Katrina also does drama work with children suffering from mental health issues and is a private therapist. But it was her undying passion for comedy acting and script writing that brought her to 9 Lives Theatre Company to once more mimic the actions of her secondary school teacher, by encouraging, developing and appreciating the incredible unique potential and skillset that each and every child brings with them.
Curtis McMullan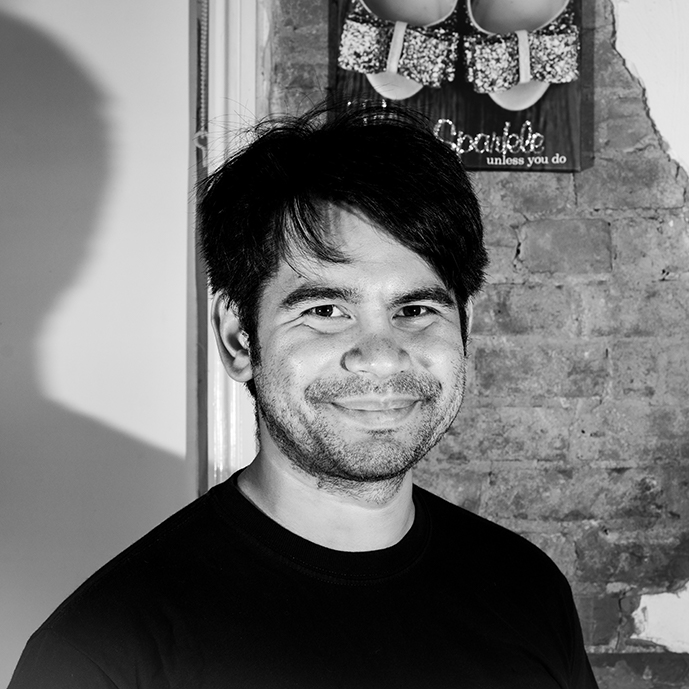 Curtis has been working in the film industry as a director for many years. He has written and directed his own short and feature films, as well as working on some exciting major projects within the film industry.
Our History
Nine Lives Theatre Company was first founded in 1994 and was run as a BTEC in performing arts course for many years. Unfortunately the course was forced to close due to a change in the college management. The course had always felt strongly that training should include the chance for students to perform in live shows, to give them a peek into what it would be like as a career. These shows usually took place at The Angles Theatre in Wisbech. Every student would get to perform in a minimum of nine shows while they were students with Nine Lives, thus creating the name Nine Lives Theatre Company.

The course allowed students to be part of a Theatre company and learn as professionals. Throughout its years running students who studied with Nine Lives went to on to train at some of the top end drama schools and to have thriving careers within the performing arts industry. Years after sadly closing Nine Lives was reopened as it is today, still holding onto the values it's always had.
Our Facilities
Nine Lives operates out of our own studios where we hold classes and rehearsals for our productions. Our rooms are situated within The Institute and Tower Ballroom in Wisbech. You'll find us down Hill Street on the top floor of this gorgeous historic building.

We have three large rooms we use as our home. The first is our large dance studio which is kitted out with ballet barres, mirrors and harlequin dance flooring. Our second space is our Film and TV room where most of our smaller classes take place. It is fitted with a HD TV for viewing films and scenes recorded by the students, along with being able to show students performance examples in a theory lesson. This room is also fitted with a Roland stage piano for singing lessons.

Finally, we have our lounge and kitchen area where students can prepare and store foods well as relax if they're going to be at the studios for a length of time, this can also be used as a waiting room for parents. At Nine Lives we want our students to feel comfortable and at home, as we know some of our members come to multiple classes on the same day or could be waiting around for sometime between performances, so we do stock a few snacks for times when they might get a little peckish, in addition we also have bottles of water for anyone who may need it. We ask for a small charge for items in our 'tuck shop' just to cover costs of the items, but we always try to keep these reasonable.

When performing our in house shows we usually use the Tower Ballroom which is situated on the ground floor of the institute. It's a large spacious area where we can fit staging and a large audience.